You lose customers without a verified Google branch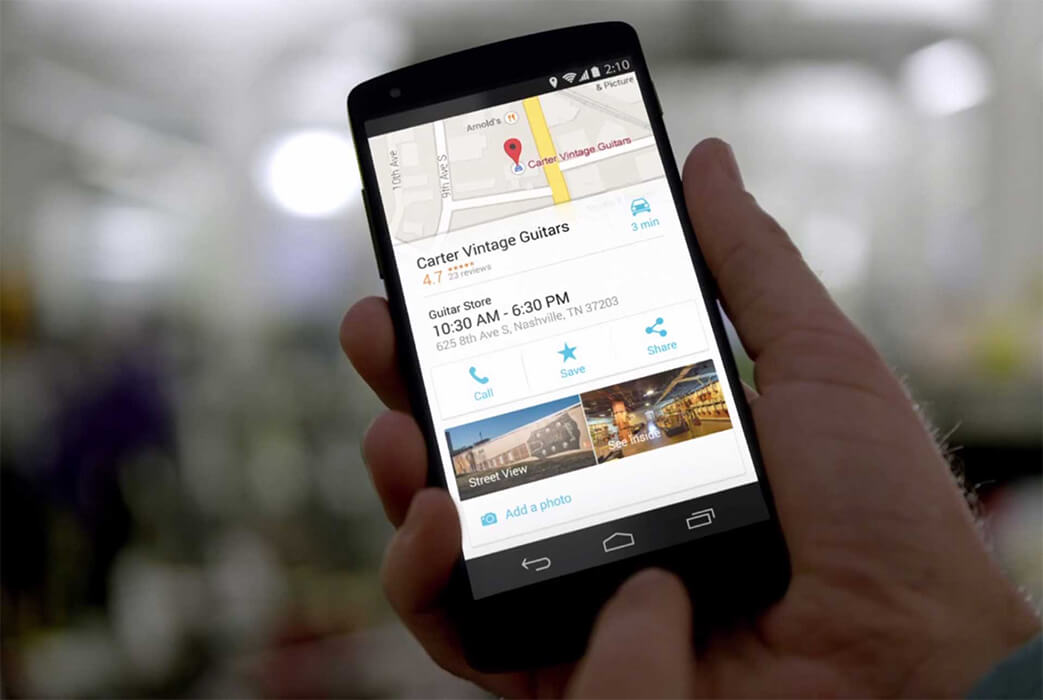 With the advent of smartphones, we humans have completely changed our behavioral habits, which is reflected in a big decline in everyday computer users and a big increase in everyday mobile users.
As a result, many new opportunities for advertising and presence in mobile media have emerged. As more and more people browse the Internet using mobile devices, Google has developed Google My Business for this purpose - a platform that helps us find local providers on the map and browsers, depending on the location.
If we think a little better, this is a top opportunity for all local companies that customers visit in physical locations or. branches - mainly restaurants, hotels, banks, insurance companies, banks, travel agencies, etc.
The first step to making sure your customers find you online and on mobile is to verify your Google My Business branches. This is important for displaying an individual branch in Google Maps and search engines. It will help you locally rank your branch on search queries based on the activities and services you offer.
However, be careful, because they are one of the largest or. the most common problems of an unconfirmed location.
Problem of unconfirmed locations!
Imagine that you or. people search for your location on Google and find the wrong address, or the wrong phone number, the wrong business hours… A visitor experiences a negative experience before they even visit you.
There are 2 types of locations in Google Maps, verified and unconfirmed!
When a location is unverified, Google does not know if the information is accurate. Nor do your potential visitors, who are not sure if the location really exists and if the information is accurate, know this. Google draws data on unverified locations from a variety of sources and registries, and the data can be changed by anyone, and you, as the business owner, have no control over it.
Not sure if your location is verified? Search for your business on Google and see if any of the data is missing. As an example, see the image below:
As you can see in the picture, this location does not have enough useful information. In addition, it gives the appearance that the company is not at this location at all, or that the location is remote and unverified. Without contact information, a potential customer cannot contact them, cannot click on their website, check opening hours, navigate to a location and more…
Unconfirmed locations in Google my business are inconsistent from Google's point of view and consequently less well displayed among search results on Google search, Google maps and other services. If you don't know how Google displays information about your business, you can check it out for free here.
Confirmed locations attract more customers!
Verified locations on Google have been shown to gain more customers. In Google's eyes, verified locations are much more trusted locations, which are automatically better exposed in Google search and maps.
The main advantages of a confirmed location are:
Better visibility between local search engine results and Google Map.
Confidence in your company or brand increases.
It helps potential customers find you and easily contact you directly from their mobile phone.
You have complete control over the published data.
Google my Business gives you insight into analytics data related to each branch, such as views, clicks, and navigation requirements.
Once your location is confirmed, you can also accept and respond to ratings and opinions from your customers.
Below is an example of a verified and optimized Google Location view:
How do I verify your locations in Google My Business?
Locations in Google My Business are fairly easy to verify. To confirm the location, you can order a pin code by mail, where delivery usually takes a week or two, but it doesn't have to arrive at the right address. Therefore, the procedure sometimes needs to be confirmed several times.
Sometimes a company also has the option to confirm the location by phone or email, which is rare. All location verification options are completely free. In case you can choose, we would definitely recommend confirmation by phone, as it is much easier. Detailed instructions for verifying Google My Business locations can be found here!
The easiest thing for you is definitely if we take care of all this. At GeoSplet, we specialize in managing the digital locations of local businesses and can instantly verify your locations in Google My Business.
After confirmation, we also analyze and optimize locations according to the frequent searches of your potential customers. A complete Google My Business profile must have all the necessary information that a potential customer needs - such as the exact location of the business, phone number, opening hours, business activities, additional attributes…
Once you've verified your locations, you can manage them within your Google My Business account.